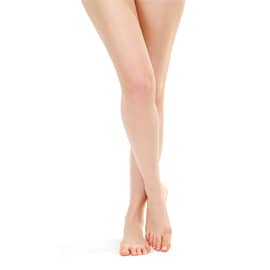 Myths and misconceptions about spider veins and varicose veins are just as common as the problems themselves. Many people in Boca Raton struggle with unsightly swollen veins but may harbor notions about causes and prevention that are little more than a myth. Whether you're going through vein treatment in Boca Raton or merely hope to keep these unsightly problems from appearing on your legs, it helps to get a better idea of the truth behind the vein disease.
Here are some of the most common myths and misconceptions about spider veins and varicose veins, as well as the realities behind them:
They are only a problem for women. Spider veins and varicose veins can affect men and women alike. 50 to 55 percent of women in the United States suffer from vein problems, as do 40 to 45 percent of men.
Tanning can reduce your spider veins. Though the darker shade of tanned skin can make vein problems less apparent, tanning will not cause spider veins or varicose veins to go away. On the contrary, sunlight can actually increase your risk of developing vein problems.
They are only a problem for older people. As we get older, the valves of our veins can get weaker, which increases our chance of developing vein disease. However, people of any age can experience spider veins and varicose veins, especially when risk is increased by pregnancy or a job that requires long hours spent standing.
Topical creams can cure spider veins. Claims about creams that make vein problems disappear are often exaggerated. Creams that contain vitamin K and other minerals may provide some improvement in the appearance of spider veins, but will not be as effective or direct as laser therapy or another form of vein treatment.
Spider veins and varicose veins indicate a serious health problem. Usually, this is not the case. Vein problems are typically only a cosmetic problem, but in some cases may be a sign that something more severe is going on. If the area of your spider veins or varicose veins begins aching, it's a good idea to speak with your vein specialist to ensure that another major issue is not at play.
Our ideas about varicose and spider veins sometimes do not match the realities of these common vein disorders. To learn more about treating and preventing vein disease, speak with Dr. Schoenhaus.