Many of us have never been to a Podiatrist in Boynton Beach, but in some cases, it is highly recommended, or even necessary for your health.
A podiatrist specializes in problems that affect your feet and lower legs. They treat injuries, diagnose pain and other symptoms, and even provide ongoing treatment for conditions such as diabetes.
Even if you don't have a known condition, and aren't experiencing pain, a visit to your podiatrist in Boynton Beach could still be necessary. If you've recently started exercising after a long period of being sedentary, or if you've had a fungal breakout like athletes' foot that you can't treat – a podiatrist can help.
The Foot, Ankle, & Leg Vein Center is the specialist medical practice to visit if you have concerns for your foot health or if you simply want a long-overdue checkup. Learn three reasons why it might be time to visit your foot doctor in Boynton Beach.
You're Suffering from Severely Ingrown Toenails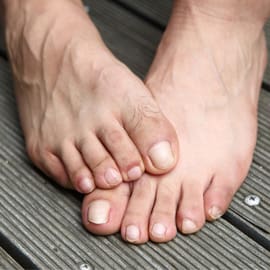 Around 1 in every 38 people will suffer from regular or infrequent severe ingrown toenails. This problem most commonly occurs on the big toe of either foot. Although a seemingly minor issue to those who haven't experienced it, you may know firsthand that the pain can be severe.
When the toenail grows into the skin, it can create an infection that is both painful and dangerous. Some ingrown toenails become so severe that it is excruciating to walk or place any weight on the foot. Problems with ingrown toenails can't simply be addressed with standard clipping. If you're one of the few who suffer from this condition, you will need the help of an expert foot doctor in Boynton Beach.
We offer medical pedicures, known in our practice as medicures. The process is performed under the supervision of Dr. Schoenhaus. Unlike a regular salon pedicure, ours is provided in a clinical environment that is sterile, and where all safe medical practices are followed.
We will clean your feet and toes, and remove the ingrown toenail, to prevent further infections.
In addition to ingrown toenail removal, we offer various treatment packages to address skin problems around the toes and feet.
You can talk to us to set an appointment for nail fungal repair. A fungal infection can degrade your nail and potentially spread to other parts of your body. If over-the-counter topical treatments are not working for you, it's time to talk to your podiatrist in Boynton Beach.
We also offer a dry sole treatment, to remove hard dead skin, and treat cracks. We will leave your foot clean, soft, and comfortable. If you've struggled with dry skin around your heels for years, you will love the clinical solution that we offer.
Even if you don't have a major medical concern with your feet, we can offer a full treatment that is essentially a facial for your feet. This diminishes the effects of aging by removing top layers of skin, revealing vibrant and youthful skin underneath. This treatment can remove or reduce the appearance of sun damage, age spots, pigment patterns, fine lines, and scars.
Enjoy the health and cosmetic benefits of full foot treatments at the Foot, Ankle, & Leg Vein Center. From ingrown nails to rejuvenating treatments, you'll find our professional and medically-informed processes to go far beyond what any beauty therapist can offer.
You've Recently Started Running
If you've decided to take up exercise to improve your health, fitness, and appearance, then chances are you will be doing a fair amount of running and walking in the future. Congratulations! Making such a crucial lifestyle change will have vast benefits for your health and wellbeing.
However, don't forget your foot and ankle health in your excitement to get in shape. Runners are prone to developing long-term pain, especially without the right technique and footwear. If you've been sedentary for a long time or if you're significantly overweight, then high-impact running might not be the best exercise for you.
Visit our podiatrists in Boynton Beach for a consultation and complete foot health checkup. We will identify any underlying problems, risks, and provide expert medical advice that will help you shape your exercise regimen.
You've Been Experiencing Pain and General Discomfort in Your Feet or Ankles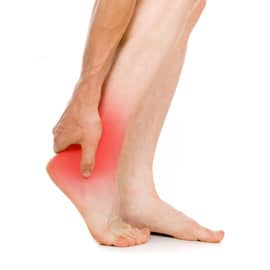 Finally, we come to the most important reason to visit your local podiatrist in Boynton Beach.
Everyone experiences some foot pain from time to time, but if it's severe or has been present over days or weeks without change, you will need an examination to get to the root of the problem. Failing to address foot pain or any discomfort could result in complications later.
Schedule an appointment if you have experienced:
Persistent swelling that doesn't improve with elevation or icing. Swelling following a minor injury shouldn't last any longer than five days.
Pain that is present for more than a week, especially if it becomes more severe over time.
Burning in your feet, or any tingling or numbness.
A physical injury with severe bruising or pain while walking.
These symptoms could relate to something simple and could be addressed with physiotherapy, compression, medication, lifestyle changes, or other forms of treatment. In cases that the problem is more severe, it's essential that you receive a diagnosis so that you can take steps to get healthy again.
Don't take your feed and your mobility for granted. For anything out of the ordinary, schedule a consultation with a foot doctor in Boynton beach.
Get Expert Medical Attention and Cosmetic Treatments from a Podiatrist in Boynton Beach
Don't ignore any of the signs that it's time to visit a podiatrist in Boynton Beach. The Foot, Ankle, & Leg Vein Center is a boutique medical practice that offers the highest levels of care. Have confidence knowing that you are receiving the best treatment in Palm Beach County.
Contact us now to arrange an appointment.