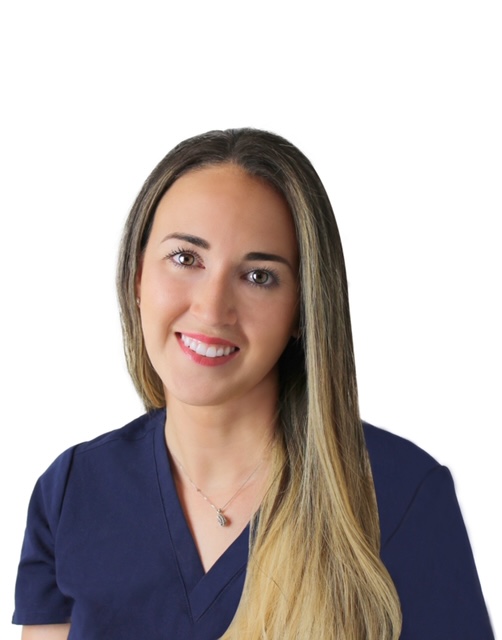 Dr. Stephanie Kane was born in South Florida and spent most of her childhood in South Florida and Connecticut. Returning to her hometown for college Dr. Kane attended the University of Miami, in Coral Gables, Florida (Go Canes!), where she received a Bachelors of Science in Kinesiology with a minor in Chemistry. After receiving her undergraduate degree she then went on to complete her Doctorate of Podiatric Medicine at Barry University's School of Podiatric Medicine where she was elected to serve as the President of the Florida Podiatric Medical Students Association and further went on to be elected the Chair of the Presidents' Committee for the American Podiatric Medical Students Association (APMSA) and served on the executive board for the APMSA.
She attended a three-year Podiatric Medicine and Surgical Residency program at Bethesda Hospital – Baptist Health South Florida in Boynton Beach, FL. She served as chief resident during her tenure at Bethesda Hospital.
During her surgical residency, Dr. Stephanie Kane received extensive training treating patients of all ages and completed over 1,000 surgeries, comprised of lower extremity trauma, elective forefoot surgery, rearfoot reconstruction, pediatric surgery, peripheral nerve surgery, application of external fixators, total ankle replacements, as well as limb salvage procedures, including Charcot reconstruction and various types of foot amputations.
Dr. Kane is licensed in the State of Florida to practice Podiatric Medicine, and she's a member of the Florida Podiatric Medical Association, American Podiatric Medical Association, and American College of Foot and Ankle Surgeons.
Dr. Kane is passionate about giving back to the community and helping others through medical missions and community involvement. She loves to travel and she's a die-hard sports fan.
Dr. Kane is currently accepting new patients at both locations and looks forward to treating you!
Read the amazing things patients say about Dr. Kane…