The team at the Foot, Ankle & Leg Vein Center are excited to announce the newest addition to our team. Bringing a wealth of knowledge and experience to our practice is Dr. Kane. Join us in welcoming Dr. Kane and take a moment to learn about her history, experience, and what she will bring to our valued patients in South Florida.
Dr. Kane Returns Home as a Podiatrist Boynton Beach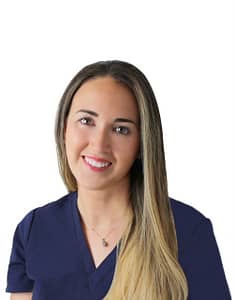 Dr. Kane is a South Florida native and spent most of her childhood here and in Connecticut. She returned home for her college education, earning a Bachelor of Science in Kinesiology at the University of Miami, with a minor in Chemistry.
Chasing her passion, Dr. Kane followed her undergraduate degree with a Doctorate of Podiatric Medicine at Barry's University.
Throughout her educational career, Dr. Kane was highly active in student organizations, showing her motivation and leadership in her role as the President of the Florida Podiatric Medical Students Association. She was later elected as the Chair of the Presidents' Committee for the American Podiatric Medical Students Association, where she also had the honor of serving as an executive board member.
Every qualified podiatrist Boynton Beach serves a long residency to consolidate their knowledge and expand their training. Dr. Kane's residency took the form of a three-year program at the prestigious Bethesda Hospital – Baptist Health South Florida. She again showed her impressive motivation and professional drive and became the chief resident during her tenure.
Dr. Kane developed her skills as a podiatrist Boynton Beach throughout her residency and had completed more than 1,000 surgeries by the end of her tenure. These podiatric surgeries covered a vast range of scope and complexity, including procedures like elective forefoot surgery, pediatric surgery, peripheral nerve surgery, limb salvage, complete ankle replacements, lower extremity trauma, and application of external fixators. Dr. Kane performed reconstructive and amputation surgeries, giving her extensive experience across the board.
Dr. Kane is a licensed podiatrist Boynton Beach, and now joins Dr. Jason Gold and Dr. Jodi Schoenhaus at the Foot, Ankle & Leg Vein Center. She is a member of the American College of Foot and Ankle Surgeons, the American Podiatric Medical Association, and the Florida Podiatric Medical Association.
As an experienced podiatrist Boynton Beach, Dr. Kane is a valuable addition to our team. She is also highly active in the community through medical missions and outreach involvement. As a Florida native, it's no surprise that Dr.Kane loves to travel and experience new places and adventures. She's a serious sports fan, which is almost expected of every University of Miami Graduate.
Dr. Kane will be practicing from our Boca Raton and Boynton Beach clinics. Please see our podiatrist Boynton Beach locations for contact information and appointment hours. Patients can call 561-750-3033 to schedule a consultation with any of our podiatrists.
About the Foot, Ankle & Leg Vein Center
The Foot, Ankle & Leg Vein Center is a boutique practice with a simple philosophy. We want our patients to walk with comfort while looking and feeling great. We offer a range of cosmetic and structural podiatry solutions, ranging from medical pedicures to correction of sports injuries and vein problems.
We use the latest techniques and technologies to ensure efficiency and outstanding results. Dr. Kane's fresh perspective as a licensed podiatrist Boynton Beach will allow us to continue offering the absolute best boutique medical services in South Florida.
Contact us today to schedule a consultation for foot and ankle conditions, vein problems, fat pad restoration, and specialty services.