Heel pain is one of the most common reasons for people to visit a podiatrist Boynton Beach. While this type of pain can range from a mild annoyance to severe and debilitating, it's something that should never be ignored. Even infrequent pain could suggest a more serious underlying condition, so it's important that you get an accurate diagnosis and effective treatment to protect your health and lifestyle.
What are the Most Common Causes of Heel Pain?
At the Foot, Ankle & Leg Vein Center, we diagnose and treat all forms of heel pain. A podiatrist Boynton Beach will be able to identify the cause of the pain and work with you to provide treatment and rehabilitation so that you can get back to your daily activities, sports, or exercise.
Below we will take a look at three of the most common causes of heel pain that can be treated with your foot doctor in Palm Beach County.
Bone Bruises
Injuries on the surface of bones can cause bruises and contusions. Stiffness, swelling around the heel, tenderness, and trouble moving the heel could all indicate bruising. Unlike a regular bruise, you won't always see the telltale black and blue marks on the skin. Fluid can build up around the joint which makes walking incredibly painful.
Treatment for this type of heel pain is typically focused on the symptoms, allowing the bone to heal. The RICE method (Rest, Icing, Compression, and Elevation) may be recommended to promote healing.
Achilles Tendinitis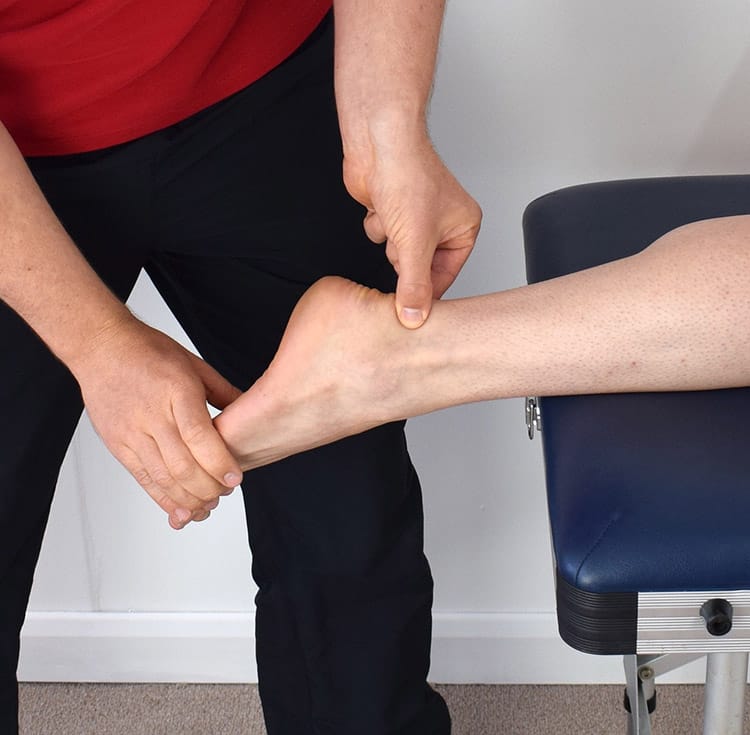 Heel pain can be caused by Achilles Tendinitis, a condition where the tissue connecting the heel bone and calf muscle is torn. This is incredibly common, with more than 200,000 cases in the U.S. each year. Pain and discomfort can last for several months, and people who are highly active, overweight, or over the age of 50 are more likely to develop Achilles Tendinitis.
You'll feel pain at the back of your heel, and find that your range of motion is limited when moving your foot. It can become difficult to walk and impossible to engage in any strenuous physical activity.
A physical examination can suggest an Achilles tendon injury, but an ultrasound, X-ray, or MRI will usually be needed to assess the damage and determine the best course of treatment. Non-steroidal anti-inflammatory drugs can be used to manage inflammation and pain. Physical therapy helps recovery, and orthotic devices like shoe wedges may be needed to provide support during the healing process.
Surgical processes may be needed to repair a severely damaged tendon or to provide relief in cases where the tendon is repeatedly damaged over several years. Athletes and highly active people are more likely to need surgical treatment from a podiatrist Boynton Beach.
Plantar Fasciitis
This condition is caused by inflammation, and it's the most common cause of heel pain in adults. When the ligament between the heel bone and the toes becomes inflamed, you will experience stiffness in the mornings that gets worse during the day. If you're active the pain will worsen when you're walking or running. Symptoms will also become more apparent if you work in a job where you are standing for long periods. The risk increases with age or if you are overweight or obese. Wearing footwear without support can cause this condition and aggravate the symptoms.
Treatment can include physical therapy and the use of splints or orthotics as the ligament heals. In rare cases, surgery may be needed to repair tissue or detach the plantar fascia to relieve tension. Your podiatrist Boynton Beach will discuss treatment options that suit your condition.
Eliminate Heel Pain With Your Podiatrist Boynton Beach
Heel pain is common but it isn't normal. If you are suffering from any kind of pain, discomfort, or limited motion, it's time to talk to your podiatrist Boynton Beach.
You can consult with the best foot doctors in the area at the Foot, Ankle & Leg Vein Center. Our expert diagnostic methods and equipment ensure that we develop the best treatment and recovery plans. Dr. Jason Gold and Dr. Jodi Schoenhaus are highly experienced and respected in the field of podiatry.
For sportspeople, teens, adults, and people from all walks of life, we ensure the best treatment to preserve long-term health, comfort, and physical performance.
Contact us today to schedule your appointment.